OPAWZ at the Ottawa Pet Expo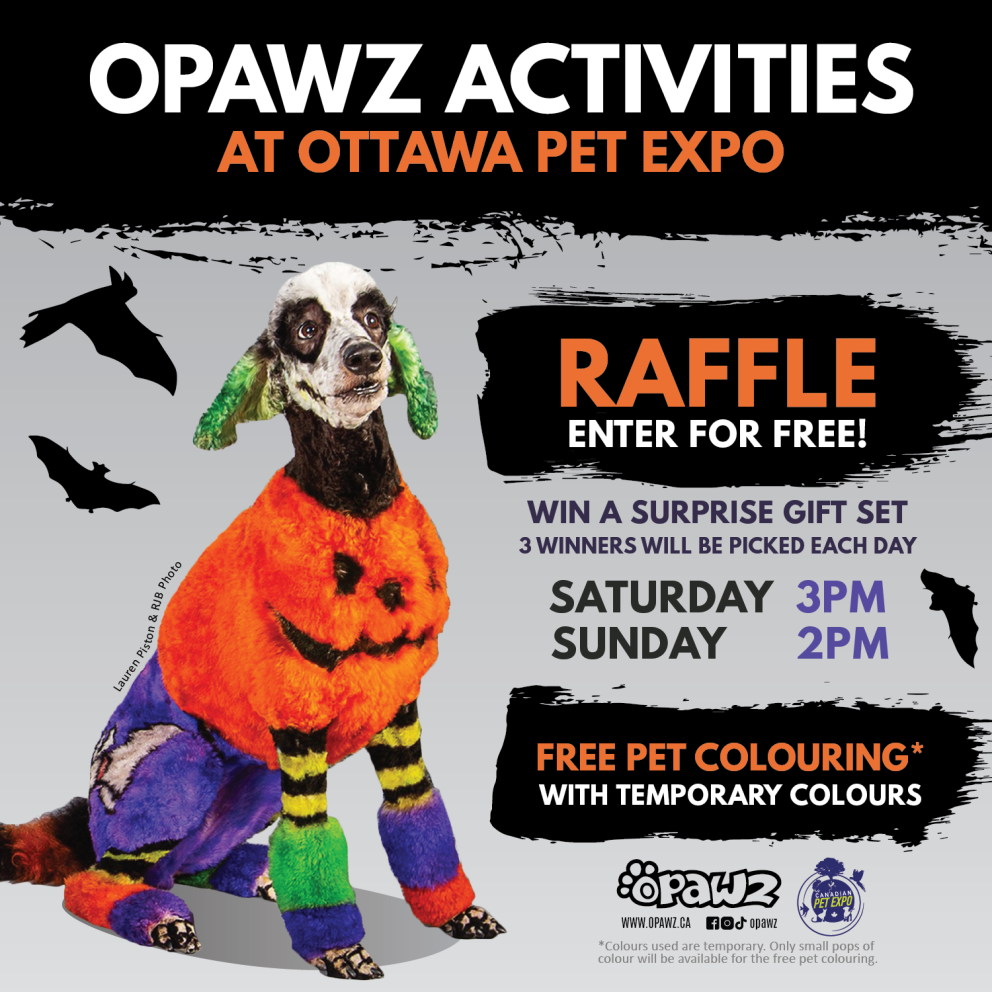 OPAWZ Activities at the Ottawa Pet Expo
Join us all weekend long for some colourful fun!
Raffle
Enter for FREE to win a surprise gift set! 3 winners will be picked each day.


Winners will be picked:
Saturday @ 3PM
Sunday @ 2PM


Free Pet Colouring
Spruce up your pet's look with OPAWZ's temporary colours!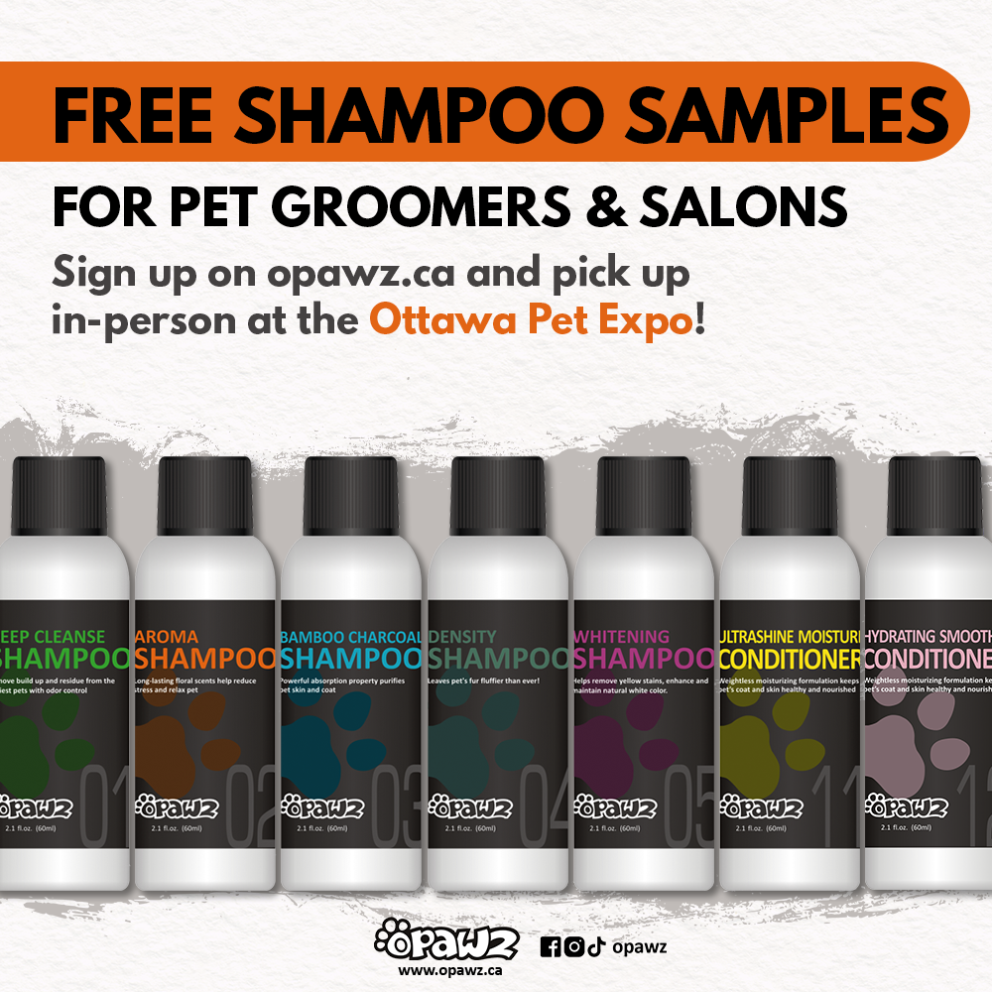 Free Shampoo Samples for pet groomers & salons
We are offering 2 shampoos + 1 conditioner in our 60mL tester size for all pet groomers & salons.

Sign up in the form below & pick up in-person at the Ottawa Pet Expo.

*First come, first serve basis, while supplies last.
Sign up for free shampoo samples
OPAWZ at the 2023 Fall Pet Expos